Please enjoy this guest post from my friend Carina from Gilded Nails!
Hey everyone! I'm super honoured to be doing a guest post on Kellie's blog today! I am a self-confessed Also Known As groupie and have been since before I started blogging, so to be posting on here is a huuuuge deal for me! Sadly, I fail epically at nail art, and there is no way I could do anything that could trump Cristina's watermarble (seriously girl, how do you do it!!), so I'll be playing it safe and sticking to good ol' nail swatches! The polish I have chosen to show you today is Chanel
Peridot
, from the Fall 2011 Illusions d'Ombres collection.
Peridot
is a gorgeous antique gold metallic with a wonderful green duochrome effect. In the bottle, this polish is just UH-MAZING!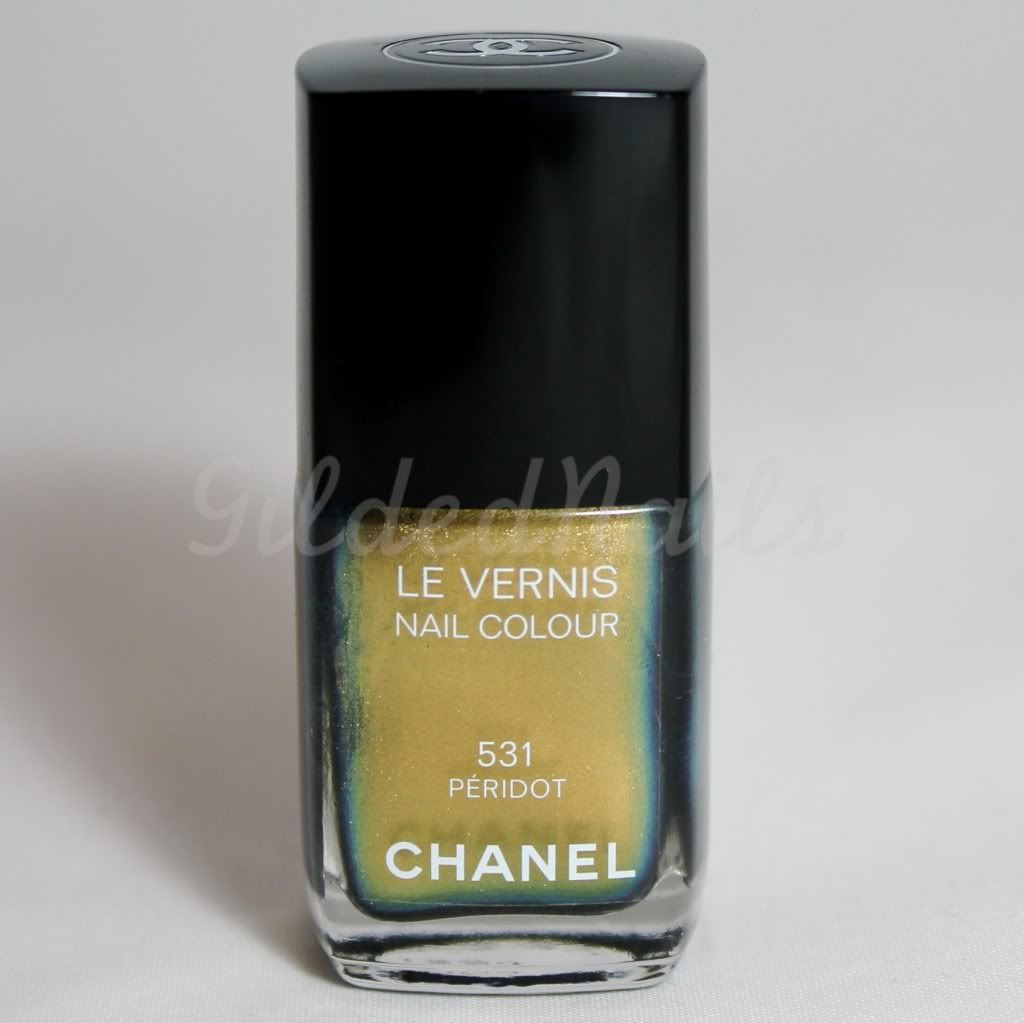 On the nails, the duochrome effect is a little more subtle, but you can definitely see the flashes of green along the edges of the nail. As you can see from the third pic,
Peridot
completely changes in colour depending on the angle and the lighting. This is two coats, no topcoat.
I'll admit, Chanel polishes are a little on the pricey side, but for something as unique as this, I'm willing to fork out the cash! I honestly don't have anything like
Peridot
in my collection and after my disappointment with
Mimosa
, I'm glad to see that Chanel is back to making spectacular, one of a kind polishes again! I definitely don't have any buyers remorse about this purchase! It's love!
Thank you so much Kellie for allowing me to do a guest post on your blog! <3

I adore Carina, her nails are gorgeous and she always puts out really sharp beautiful photographs. Plus I love that she's from Australia, how lucky! Thanks for posting darling ♥